NorComp Robotic Interconnect Solutions
Navigating Robotic Evolution.
The industrial robot market is constantly evolving, presenting new challenges and opportunities. To meet the demands of this dynamic sector, NorComp leverages its unparalleled expertise in connector design to offer tailored wiring harness solutions that cater to the unique requirements of industrial robotics.
A Portfolio of Possibilities
NorComp empowers you to harness the full potential of robotic technology, with product lines designed exclusively for industrial robot applications. These connectors have been engineered to excel in demanding environments, featuring IP67 ratings that ensure their resilience against the harshest conditions.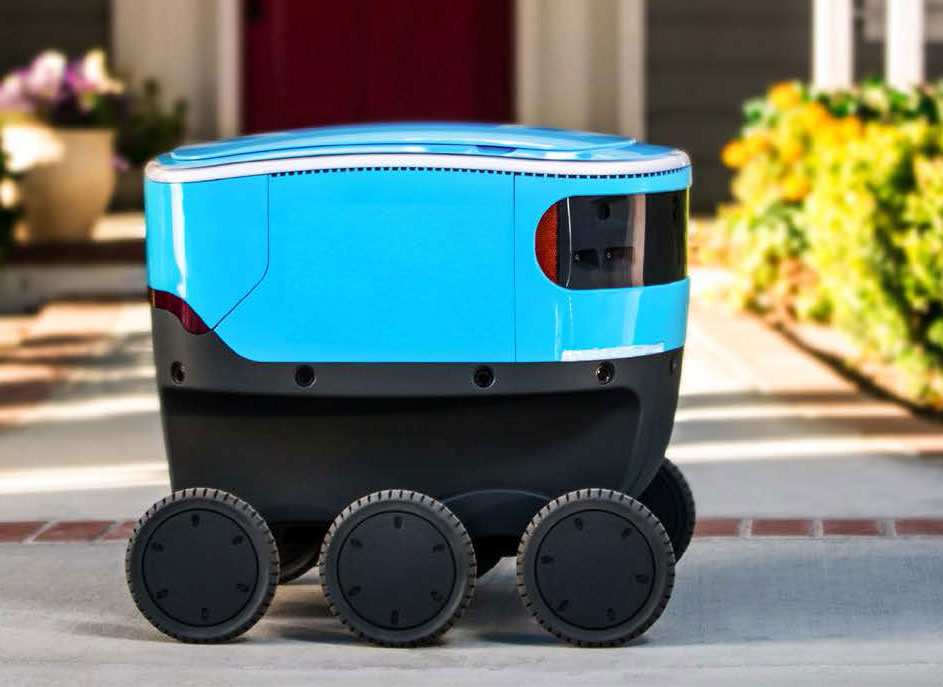 Last-Mile Delivery Precision
One of the worlds largest global online retailers utilizes NorComp connectors to provide motor & actuator power, along with signal & data connections to operate their last mile delivery robots.
These robots operate in areas where both physical and environmental hazards exist so a very rugged solution was required. NorComp's 9W4 and 13W3 connectors ensure that every motor hums with precision, every actuator responds promptly, and every data point flows flawlessly.
Connecting Next-Gen Robots
At Selmark, we don't just provide connectors – we empower your robotic projects with unmatched connectivity solutions. Partner with us to unlock innovation, reliability, and performance that connects you to the future of robotics.
No matter your need, we will help determine the best product for your application or assist in the creation of custom-made designs.  Contact us for samples and pricing.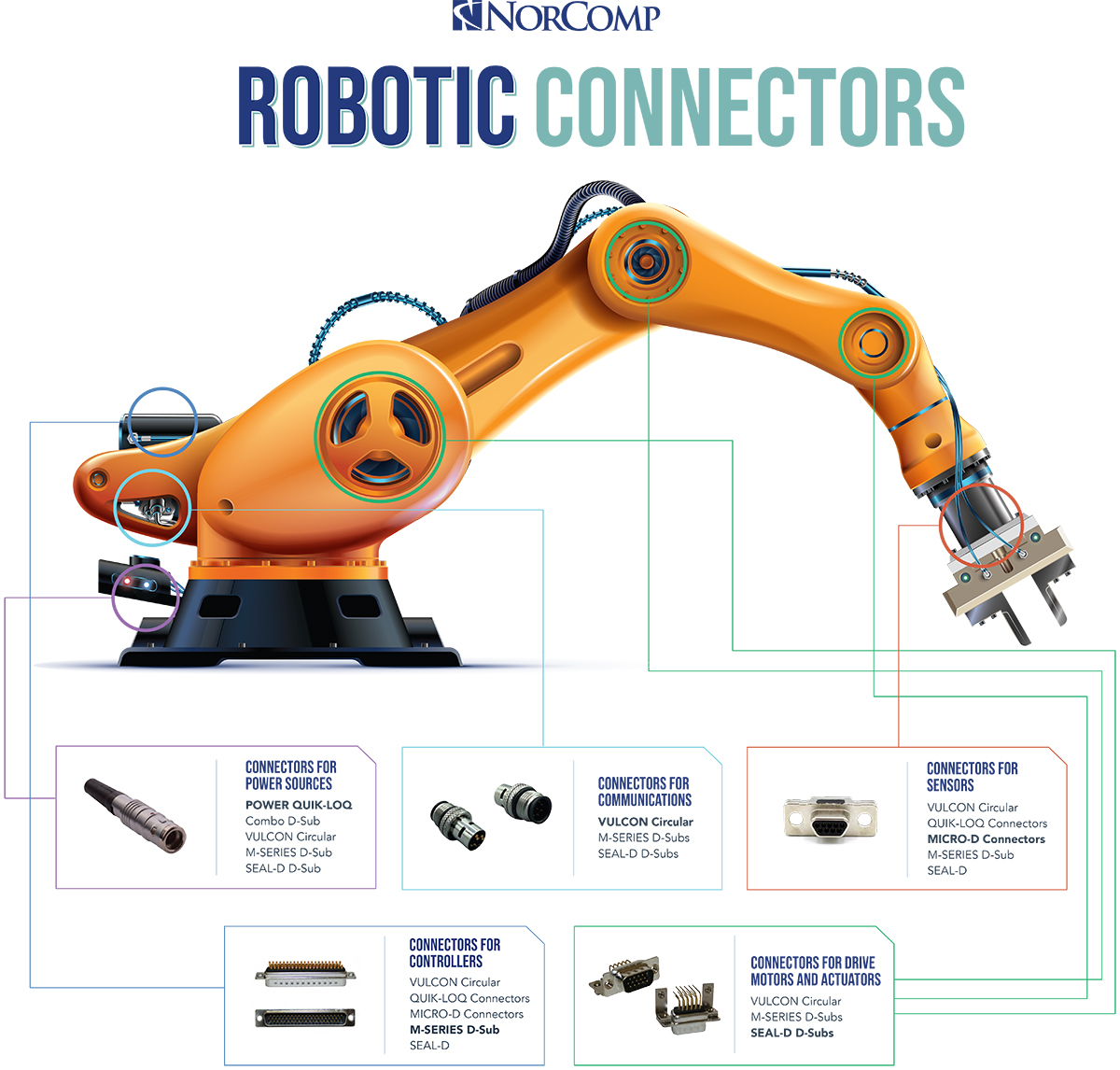 The connectors for an industrial robot must withstand continuous motion in a harsh industrial environment.
WHY NORCOMP?
NorComp designs and manufactures standard and custom I/O interconnect products. As an innovative interconnect solutions provider, NorComp offers a wide range of premium machined, rugged, higher reliability connectors for military, industrial, medical and computer markets. D-sub, Power-D, Push-Pull and Coaxial.
Learn more